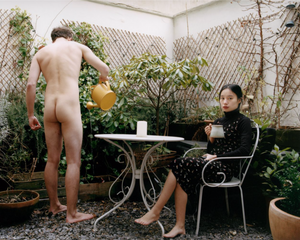 August 29th - September 3rd 2019The Crypt Gallery Jan Chan Whiskey Chow Yifei Gong Yushi Li Yolanda Y. Liou Kitty Mai Yingming Chen Hua Ren (华人) is a wide term representing overseas residents of Chinesedescent, including those from Mainland China, Hong Kong, and Taiwan. The Chinese diaspora in the United Kingdom is fragmented and reflects a complicated history of drastic transformations experienced by the Asian world in the past century. Today, a younger generation, which has inherited the complexity of its origins,infuses it with a different approach formed according to the new reality: in thepost-internet world, where everyone is 'connected',...
---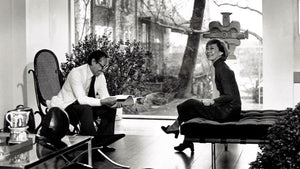 Besides being one of the most famous architects in the world, I.M. Pei and his wife Eileen were passionate collectors of both Western and Eastern art. These works were often acquired from the artists, whom the couple were also close friends with, such as Barnett Newman and Zao Wou-Ki. See the article
---
Ed Moses & Qin Feng at Blain Southern London. Photo credit to Blain Southern London There is a difficult curatorial task at hand with two-person exhibitions; to establish true interrelatedness between the two oeuvres by way of the great question that they ask. In the show 'Ed Moses and Qin Feng', which opened last month at Blain Southern, there is synchronicity and there is fluency, not only in the artistic influences or conversations that are being had between the paintings, but in the entire visitor-experience itself. And so, for those set to embark on the code-breaking exercises that are customary...
---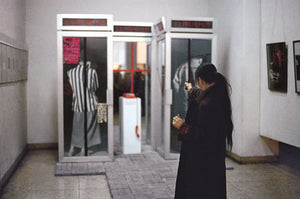 The Contemporary Chinese Art market is diverse and vibrant. Chinese artists are working continuously to challenge and reinvent the cultural heritage accumulated over the past several thousand years. This could not have happened without the rapid socio-economic changes of the recent half century. Hua is a leading participant and promoter of this rich field of artistic talent. We want to help people who are interested to understand more about Contemporary Chinese Art. This is the first part of a 4-part series that aims to provide an introduction to the history of Contemporary Chinese Art.   The Beginning In December 1978,...
---
Virtual Visionary: How Shanyan Koder Is Taking the Art World Digital In this exclusive Cover Story for Hong Kong Tatler, Hua Founder Shanyan Koder speaks about her passion for fine art and how she foresees the online potential in the art world. Featured in the July issue of Hong Kong Tatler. "It's no wonder Shanyan Koder has forged an enviable reputation as a trusted adviser to serious art collectors and institutions—after all, she is the daughter of renowned collector Canning Fok. Now the creative London-based entrepreneur is shaking up the art market with a digital revolution." "Shanyan founded Hua, a gallery in...