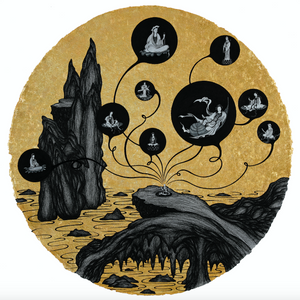 An interview with international recognised Taiwanese artist Yao Jui-Chung, discussing his inspiration, artistic research and main themes.
---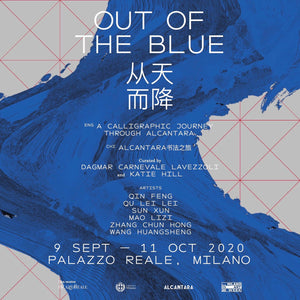 Watch the Virtual Tour Download Catalogue (PDF) Out of the Blue, A Calligraphic Journey through Alcantara is an exhibition promoted and produced by the Municipality of Milan – Culture Department, the Royal Palace of Milan and Alcantara S.p.A., created especially for the Apartment of the Princes, open to the public free of charge from Wednesday 9 September until Sunday 11 October 2020. The Royal Palace, Milan The Royal Palace, Milan The Royal Palace, Entrance of the Apartment of the Princes, Milan The exhibition, curated by Dagmar Carnevale Lavezzoli and Katie Hill, is featured in the programme of the Milan Art Week 2020...
---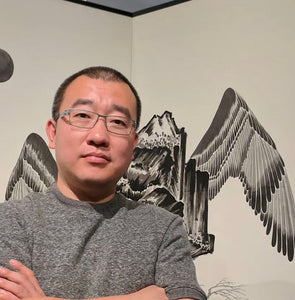 We're happy to announce our support for our dear friend and artist Sun Xun on his latest initiative aimed to help those in need affected by COVID-19. We need each and every one of you!   ARTIST STATEMENT  To Reflect the Current Condition Through a Film  My name is Sun Xun, and I am an artist. I am currently working with my team at π Animation Studio, on a 90 minutes feature art animation film. At this moment, the world is ravaged by the COVID-19 pandemic and like everyone, not only are we fearful and distraught, but also overwhelmed by a...
---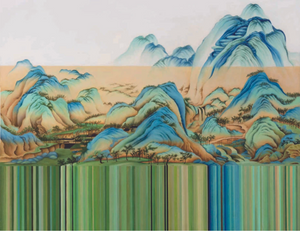 February 7th - March 6th (further viewings upon request) Arthill Gallery Yangyang Wei  Jingjing Guan Born in 1983 and both based in Beijing, these artists received high acclaim during the latest edition of the London Art Fair, where Arthill Gallery exhibited their works. Yangyang Wei graduated from the Oil Painting Graduate course in the School of Arts at Renmin University of China in 2009. Her peculiarity is to cleverly transfer the skills of traditional Chinese realistic painting to the canvas, thus creating a quiet, fresh and lyrical style in her paintings. By creating a fantastic dreamlike effect in her work...
---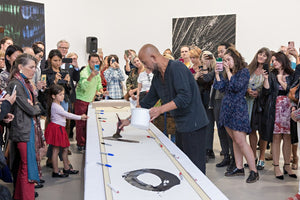 Qin Feng Performance at Blain Southern London from Hua on Vimeo. Globally recognised Chinese artist Qin Feng created a live performance engaging with the audience on September 3rd at Blain|Southern. This intervention is inspired by the Taoist belief in the harmonious relationship between nature and humanity. After having painted motifs on a scroll, Qin Feng invited the audience to participate by adding their thoughts and feelings to it, revealing a shared sense of unity and interconnection between all individuals. With presentation by Dagmar Carnevale Lavezzoli, Hua Director PHOTOS OF THE EVENT Craig Burnett, Director of Exhibitions at Blain|Southern, Dagmar Carnevale Lavezzoli and...