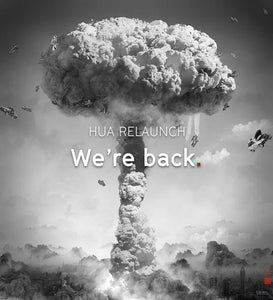 We started as a gallery in the south of Chelsea, London, back in 2010. The gallery closed its physical space in 2015 but we've been developing solid relationships with artists, collectors and curators ever since. Now we seek to reach the rest of the world by relaunching as an Internet-first art business. We are passionate about Contemporary Chinese Art and its place in a world influenced more and more by China.Our vision is to provide a rich digital platform to discover, explore and collect Contemporary Chinese Artworks.Our broader vision is about understanding what it means to operate as an Internet-first art...
---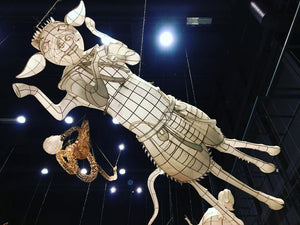 On view  September 28, 2018 — March 3, 2019 Venue Theater Gallery, Marciano Art Foundation, Los Angeles Here it is: Ai Weiwei's first show in LA. He'll be revealing a major, unseen new work – Life Cycle – alongside 2 iconic older pieces. Life Cycle is Ai's response to the global refugee crisis in epic sculptural form. The other 2 works you'll be able to see are Sunflower Seeds (2010) and Spouts (2015). Life Cycle references Ai's 2017 work, Law of the Journey. In Law of the Journey Ai rendered a monumental piece, featuring a heavily over-crowded set of refugees in a lifeboat. The piece was rendered from...
---
Power Station of Art, Shanghai July 28, 2018 to October 14, 2018   This summer saw a group exhibition "Hon - Niki de Saint Phalle & Shen Yuan" held at Power Station of Art in Shanghai. It paired the late French Artist Niki de Saint Phalle, and the still-active Chinese contemporary artist Shen Yuan. The name of the exhibition honours the work Niki created on 1966. "Hon", in Swedish, means "She" in English. The theme of the exhibition was also surrounding with the topic of Women.     Shen Yuan was born on 1959 in a small city in Fujian and...
---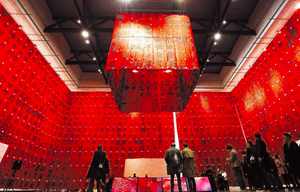 Presented at the M21 in Shanghai, this exhibition displays thirty years of creation by globally acclaimed artist Gu Wenda.
---
3 October - 20 December 2016


Worldwide recognised artist Feng Zhengjie (1968, Sichuan province, China) has entered prestigious collections such as that of the Saatchi Gallery and of the Singapore Art Museum, amongst others. He is mostly renowned for his large Warhol-style oil portraits, in a red and turquoise palette, of glamorous-looking women with sinuous red lips and vacant wandering eyes (his...